Drain Cleaning, Brisbane
Blockages and slow flowing drains can be caused by tree root intrusion, fat and grease build-up, dirt and silt, general residue or by damaged drains and pipes. Drain cleaning is integral to keeping waste water flowing in drains around your home, business or industrial site. Qld Utility Locating can schedule regular drain cleaning maintenance.
Do you have a blocked drain or blocked sewer pipe? Jet rodding drains - fast, chemical free.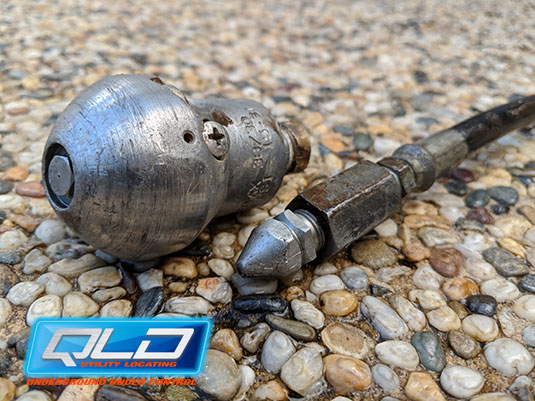 Get your drains cleaned, blocked drains unblocked, faster with our Qld Utility Locating jet rodder. Our equipment is latest hydro-jet blasting technology and this state of the art and specially engineered equipment can unblock even the most difficult blocked drains and pipes. With hydro jetting, a high pressure thin stream of water flushes debris and build-up away rather than simply moving it further into your plumbing. Reduce the chance of a recurring problem in the drain or pipe by using our high force water blasting that ensures the interior of the pipe is completely scoured clean.
Only jet rodding equipment can ensure that the full internal diameter of the pipe is cleared and cleaned thoroughly. Qld Utility Locating trailer is mounted with our jetting system that is designed to be easy to to and can be used with just one technician onsite ready for any area on your job. Hydro jetting is the most effective way to get restore drain and pipe health, free of debris and residue - works on fat and grease.
Ask us online now about your job.
ARE YOU LOOKING FOR A PRICE? As a guide, jobs start from $220 ex GST and include travel within 30 klms of Brisbane Metro. But, it's always best to ask us online, or call us - we're only too happy to discuss your job requirements.
Video inspection in drains and pipes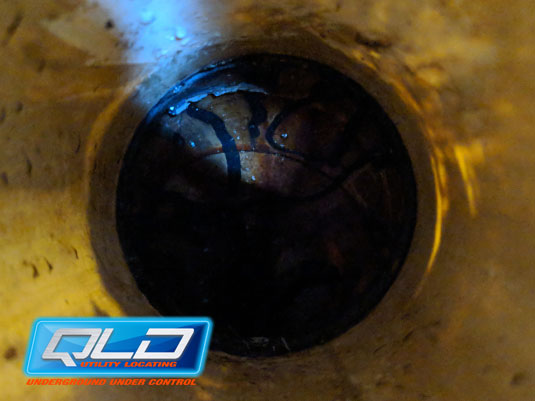 Qld Utility Locating carry out drain camera video inspection in drains and pipes to help locate the following problems -
Cracked sewer lateral
Bellied drain line
Separated lateral joint
Blocked drains
Root intrusion
Leaking pipe joints
Deteriorated piping materials
Qld Utility Locating drain camera (also known as CCTV) Pipe Inspection cameras can reveal which issue is the cause of sewer and drain symptoms. We offer inspections of drains in Brisbane. With CCTV Pipe Inspection cameras the depth and exact location of the issue can be identified to keep your repair costs down. Once your sewer or drain line inspection is completed, our technician can advise you on your options.