Underground Services Locator.
Qld Utility Locating are and underground services locator and we're available to help you all services underground in Brisbane and Sunshine Coast areas. We can all services including gas, telecommunications, electricity, stormwater, water, sewer and drain lines.
Get it checked BEFORE you start any works.
What most of us don't realise is that having the plans indicating what utilities are in your working vicinity is not enough. To start work, not only do you need be aware of what services are near you, but you also need to locate the exact location and depth of the service.
Ask us online now about your job.
ARE YOU LOOKING FOR A PRICE? As a guide, jobs start from $220 ex GST and include travel within 30 klms of Brisbane Metro. But, it's always best to ask us online, or call us - we're only too happy to discuss your job requirements.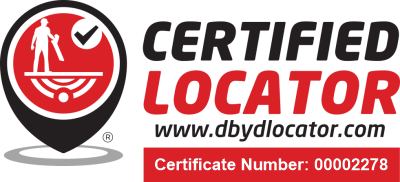 Underground Services locating is vital for three reasons.
If you need to connect to an existing service
You need to avoid damaging or breaking the utility service
You need to confirm location and depth of the service to verify that is meets your renovating or building requirements
We'll find it for you.
Qld Utility Locating can locate the following:
Telstra
Optus
NBN
Electrical
Gas metallic & non-metallic pipes
Water and fire service mains, metallic and non-metallic
Drains
Sewer drains
We can also locate plastic pipe conduits. Most locators can only locate metallic pipe work. It is essential to locate utilities, not doing so could cost you hundreds or thousands of dollars, especially if you damage a public utility. Striking electrical cables could be even more costly, causing injury or death.
ASK ONLINE
CALL NOW